Elegance and Glamour: Melbourne Cup Outfit Ideas with Colored Gemstone and Diamond Jewellery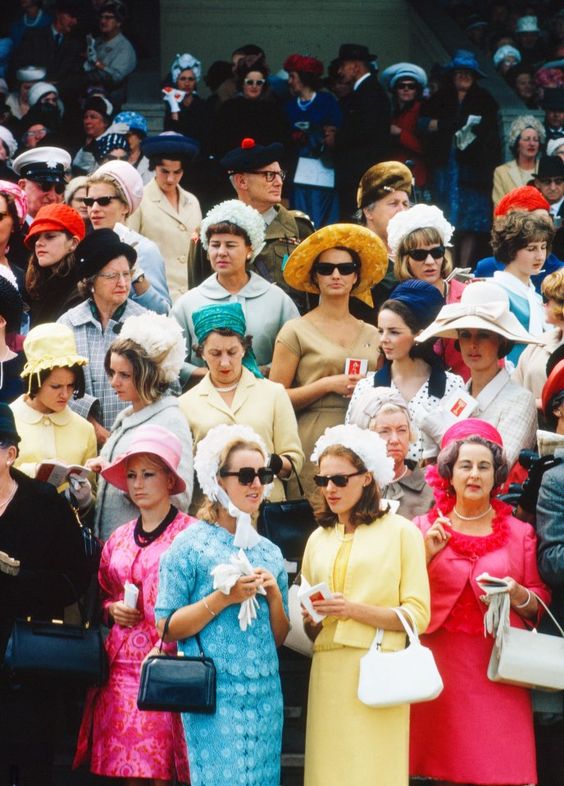 We're about to embark on a stylish journey inspired by the Melbourne Cup! My Jewellery Shop team is dedicated to adding a touch of luxury to your life, we're thrilled to guide you through some exquisite outfit ideas for this prestigious event. The Melbourne Cup is not just about horse racing; it's a fashion extravaganza that offers the perfect opportunity to showcase the finest in spring fashions and your sense of style, and we're here to help you shine.
The Melbourne Cup comes with its own set of style rules. It's all about elegance and making a statement. When it comes to your outfit, think bold and beautiful. Dresses, fascinators, and exquisite matching jewellery pieces are non-negotiable, setting the stage for a day of glamour and sophistication.
Choosing the right dress is key. Think vibrant colours, striking floral prints, and flowing fabrics that capture the essence of this event. What's better than a stunning dress that can be elevated by our natural gemstone and diamond jewellery collection? Whether it's a beautiful white sapphire and emerald pendant earing set, an iconic diamond tennis bracelet, or deep blue sapphire and London blue Topaz mixed rings, our gemstone pieces are sure to complement your outfit and add a touch of regal charm.
Now, let's shine a spotlight on our jewellery collection. We're proud to offer you a range of exquisite diamonds jewellery featuring coloured gemstones, natural diamonds, argyle natural grown diamonds and lab-grown diamonds. Each piece is carefully crafted to enhance your beauty and elevate your look. Explore our collection to find the perfect pieces that suit your style and resonate with the Melbourne Cup's grandeur.
For a winning look, pair your dress and head accessory with our diamond jewellery. A romantic silhouette dress with an astonished matching set of 18ct Rose & White Gold with Pink Argyle natural grown diamonds & White Diamond ring and earrings. Not the romantic kind? A sleek gown with a Lab Grown Diamond Tennis bracelet can be your best friend for these and many other occasions, the possibilities are endless. Remember, it's all about balance and making sure each element complements the others.
While you strive for elegance, comfort should never be compromised. The lightweight and versatile nature of our jewellery ensures you'll enjoy your day at the races without any discomfort. These pieces are designed to make you feel regal while being easy to wear.
The Melbourne Cup is your chance to shine, and the perfect outfit with My Jewellery Shop pieces can make it happen. We hope these tips and ideas inspire your Melbourne Cup look, and we can't wait to see you radiate style and sophistication on this grand day.
Visit our website to explore our stunning jewellery collection and find the perfect pieces for your Melbourne Cup ensemble.