Free Australia-Wide Shipping On All Orders Over $150!
Services
Custom Designs
Let us help you create an Engagement Ring that she will be proud to wear and show off for the rest of her life!
We Specialise In ...
Engagement & Wedding Rings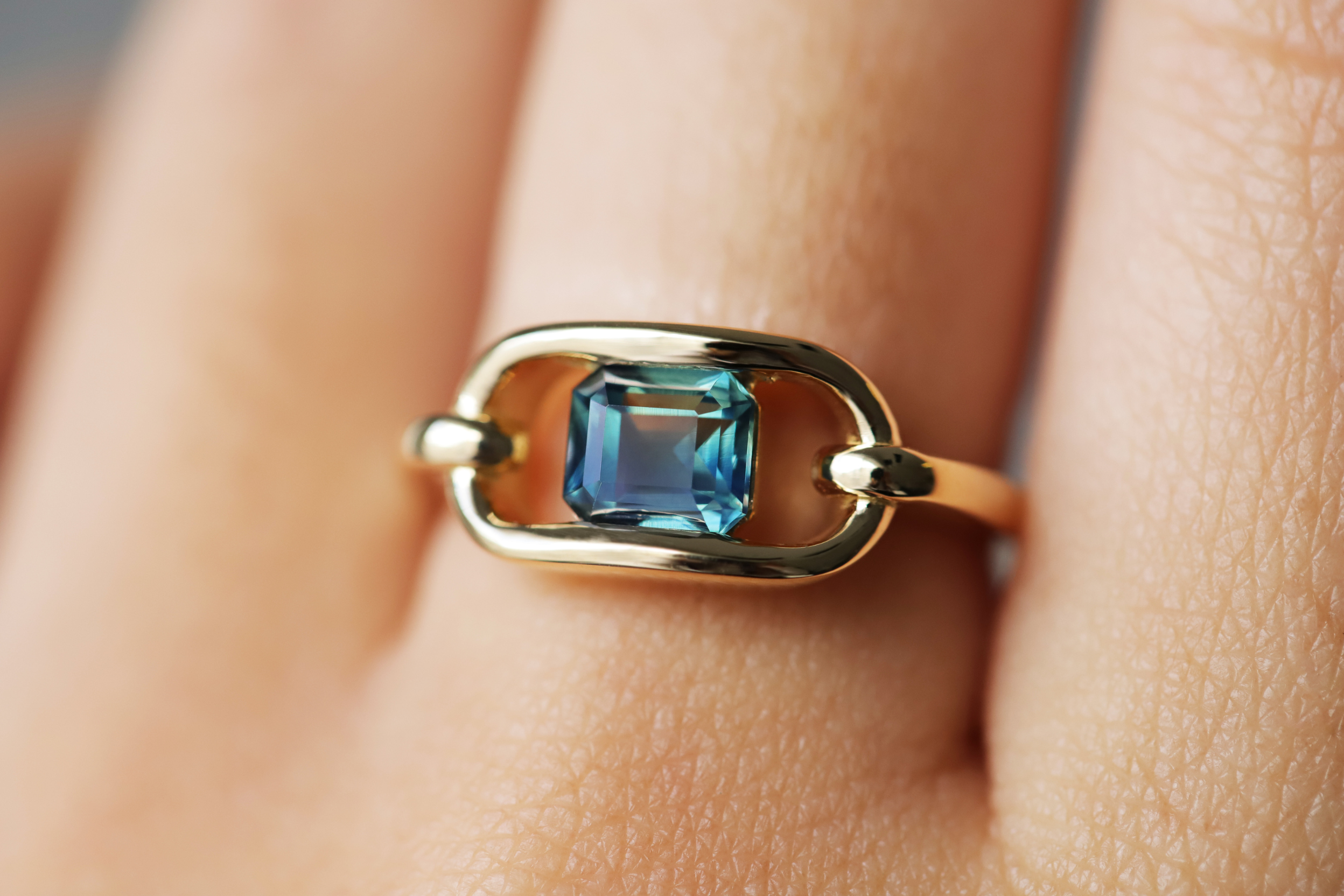 CUSTOM DESIGN ENGAGEMENT RINGS
Let us help you create an Engagement Ring that she will be proud to wear and show off for the rest of her life! Book here.
CUSTOM-MADE WEDDING RINGS AND ENGAGEMENT RINGS
At My Jewellery Shop, our job is to create a dream engagement ring that your special someone will be excited to wear forever! You might already have a design in mind or maybe you have no clue about jewellery or diamonds and don't know where to start. Think of us as your experienced guides who not only want to help you design a beautiful custom ring but will take the time to help educate you on the exciting world of fine jewellery. We want you to have confidence throughout this journey and a finished result that YOU are proud of. 
We work with all types of metals, diamonds, gemstones and styles. If you can dream it, we can create it. On a tight budget? We regularly source lab-grown diamonds which can be a great option if you are cost-conscious of the cost. Already have your own diamond? No worries, we can help you create the perfect setting to complete your ring.  
We also specialise in designing matching his & her wedding bands. If we designed your custom engagement ring then we will already have all the measurements and creating a matching band will be simple! Haven't seen us before? Don't worry, we will be able to design a wedder that will perfectly match your or your partner's engagement ring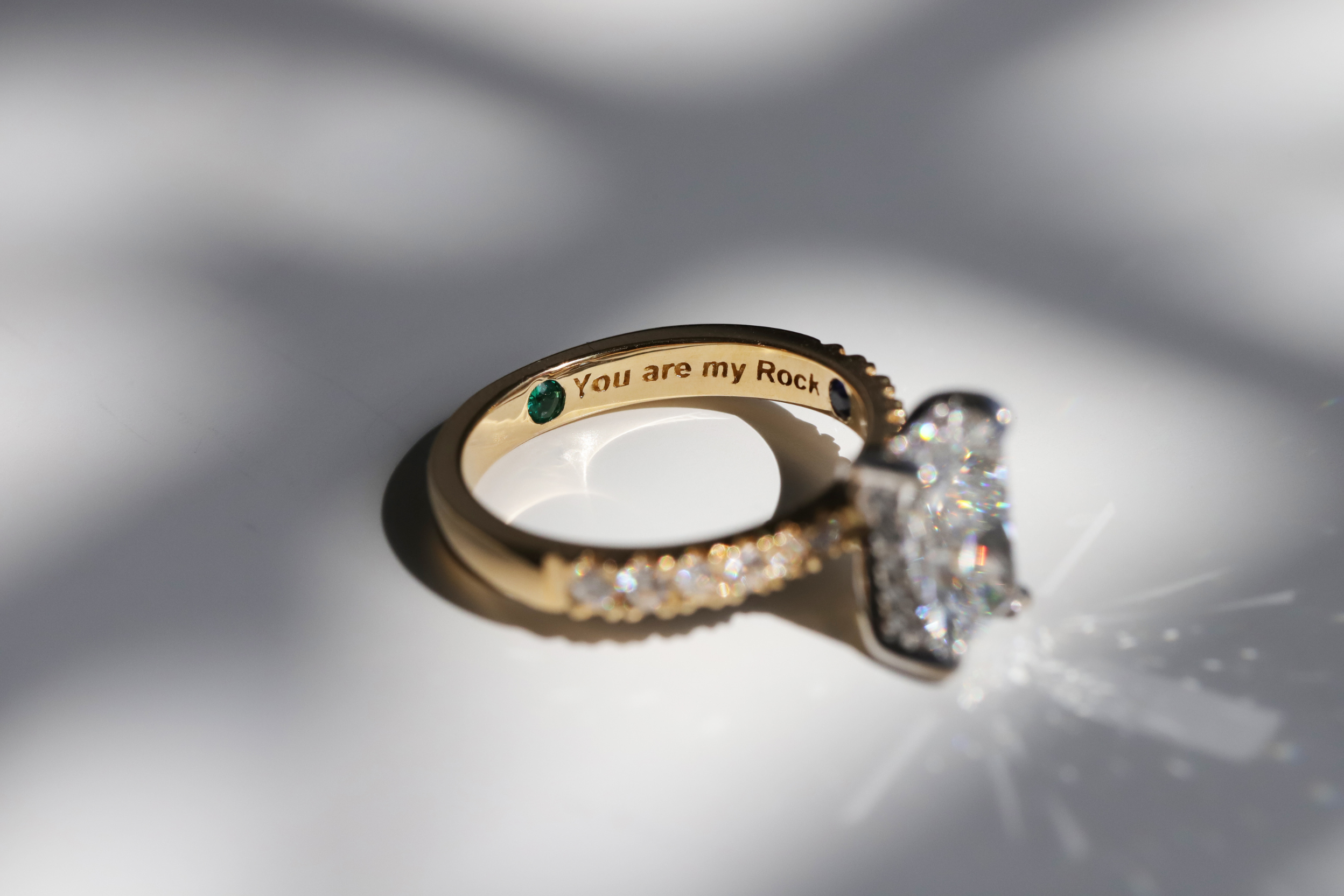 CUSTOM-MADE ENGAGEMENT RINGS AND JEWELLERY
Have you been dreaming of creating something special for yourself or a loved one? Sit down with one of our design specialists to begin the exciting journey of creating your new bespoke piece. From the moment you share your ideas and inspiration, our team of experts will be by your side, turning your vision into a breathtaking reality. We'll delve into the intricate details, exploring various options for materials, gemstones, and design elements that will bring your dream jewellery to life.
We offer a full custom design service from initial sketches to the finished piece and after 40 years in the industry, we have an extensive network of suppliers and gem merchants so that we can source you only the best loose stones and metal. Get ready for your journey to the perfect engagement ring with My Jewellery Shop!
We work with all types of diamonds, gemstones, metals and styles - if you can dream it, we can create it. Call us on (07) 5572 9009 today to find out more or book your free consultation here.
Remodels & Redesign 
Do you have sentimental jewellery in your collection that is in need of an uplift? We specialise in remodelling and redesigning existing pieces.
We get it – jewellery carries meaning and memories. But hey, styles change, and sometimes those pieces just don't match your current tastes. That's where our experts come in, ready to work their magic and transform your sentimental jewellery into stunning pieces that reflect your current style and preferences.
The process begins with a consultation, where we listen closely to your story and dive into your dreams for the redesign. We'll share our expertise, give you some creative suggestions, and together, we'll come up with a plan to breathe new life into your jewellery. Whether it's adding some extra sparkle, changing up the metal setting, or completely reimagining the design, our goal is to deliver a remodelled piece that exceeds your wildest expectations.
Call us on (07) 5572 9009 today to find out more or book your free consultation by using the book an appointment page.
CUSTOM-MADE WEDDING RINGS - FAQs
What are the advantages of custom design engagement rings?
Opting for a custom-made engagement ring offers several advantages. For one, it allows you to create a truly unique and one-of-a-kind piece that reflects your personality and love story. You have the freedom to choose the diamond shape, carat weight, and coloured gemstones that best suit your preferences. A custom design engagement ring also ensures that your ring is accurately tailored to your partner's finger size and personal style, making it an extra-special symbol of your commitment and love.
What materials and styles can be used for custom engagement rings?
When it comes to materials, we work with all types of metals, including white gold, yellow gold, and rose gold, to create custom engagement rings. Our extensive collection of diamonds and gemstones ensures that you have a wide range of options to choose from when selecting the centre stone or accent stones for your custom-designed engagement ring. In terms of style, we cater to various preferences, ranging from classic and timeless designs to contemporary and unique styles. The possibilities are virtually endless, and we can help you create a bespoke engagement ring that perfectly matches your vision! 
How does the design process work for your custom-made engagement rings?
The custom design process begins with an initial consultation where you discuss your ideas, inspirations, and preferences with our design specialists. They will guide you through the entire process, helping you draw inspiration and refine your vision. From there, our skilled jewellers will bring your ideas to life through detailed sketches. Once you are satisfied with the design, our team will handcraft the perfect ring, paying close attention to detail and using the finest materials to ensure the highest level of craftsmanship.
Can I bring my own design idea for custom-made wedding rings?
Absolutely! We welcome your design ideas and encourage you to bring any sketches, images, or inspirations that you have in mind to create your perfect custom engagement ring or wedding band. Our design specialists will work closely with you to understand your vision and incorporate it into the custom engagement ring. Whether you have a specific design in mind or need assistance in conceptualising your dream ring, our team is dedicated to creating a stunning piece that exceeds your expectations.
What factors should I consider when designing custom engagement rings?
When designing a custom diamond engagement ring, several factors should be taken into consideration. Firstly, think about your partner's personal style and the type of jewellery they usually wear. Consider the desired metal type, such as white gold, yellow gold, or rose gold, as well as the diamond shape, carat weight, and any additional gemstones or details you may want to include. Our design specialists work closely with you to ensure that every aspect of the ring is carefully considered to create a piece that reflects your partner's unique taste and showcases your love.
How long do you take to create a custom design engagement ring?
The timeframe for creating custom design engagement rings or custom-made wedding rings can vary depending on the complexity of the design, availability of materials, and the revision process. Typically, the custom design process takes several weeks from the initial consultation to the final approval of the design. Our team of master jewellers works diligently to ensure that every detail of your custom engagement ring is meticulously crafted and delivers a piece that you will cherish forever.