Free Australia-Wide Shipping On All Orders Over $150!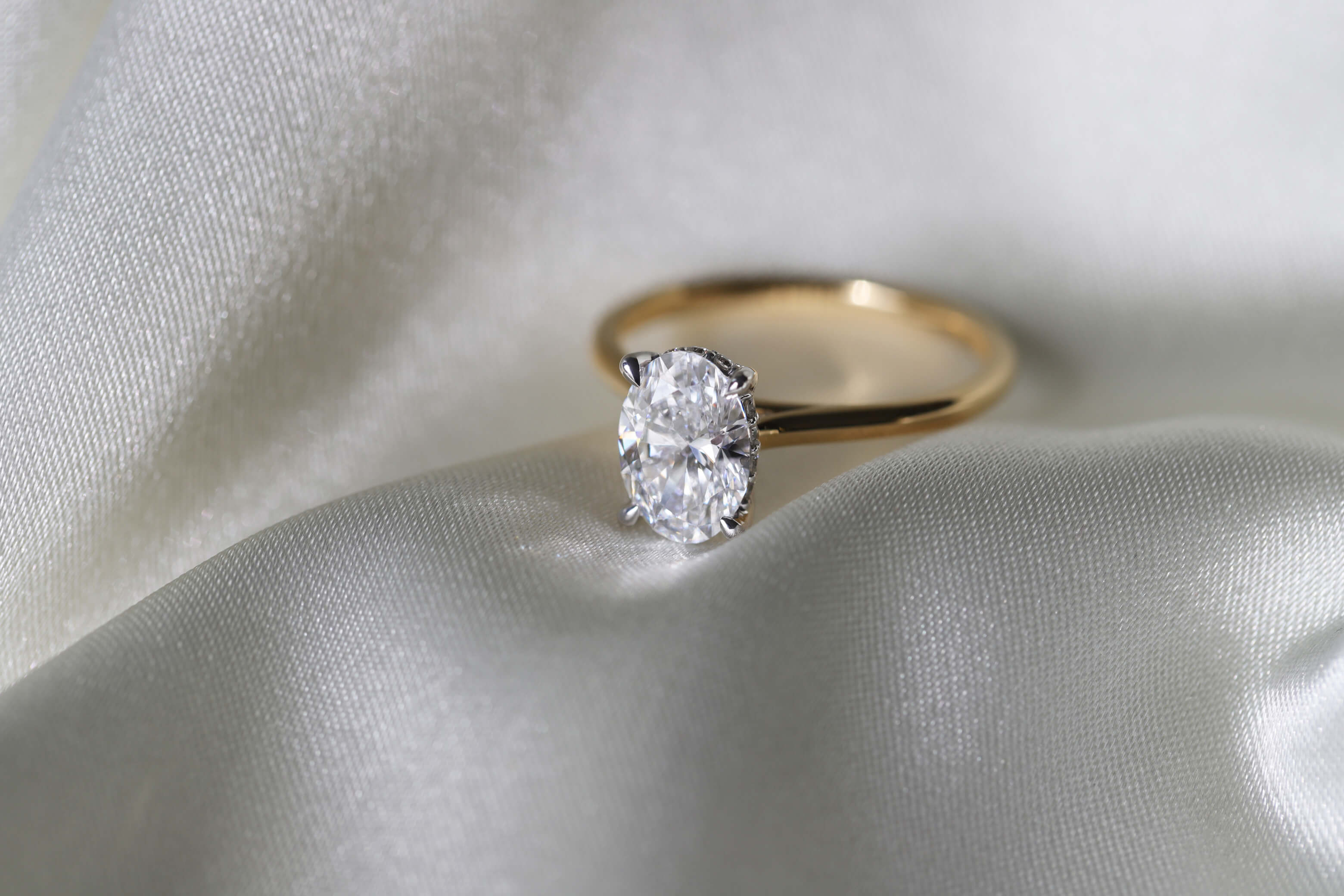 Engagement Rings
Stunning Engagement Rings Gold Coast
As a symbol of your eternal love, the perfect engagement ring should encapsulate your unique love story and your shared future. At My Jewellery Shop, we dedicate ourselves to helping you find the ideal symbol of your affection. From classic solitaire designs to contemporary settings, our range of engagement rings, Gold Coast-wide offers something for everyone. Read More
In the quest for the perfect proposal, the engagement ring is a key element. At My Jewellery Shop, our beautiful range of Gold Coast engagement rings caters to a myriad of tastes and budgets. We offer everything from intricate vintage-inspired designs to sleek modern styles, all beautifully crafted to ensure enduring quality and timeless elegance.
Whether you're drawn to the timeless allure of a brilliant-cut diamond solitaire or the glamorous charm of a halo set gemstone, we are confident that our collection houses the perfect engagement ring in Gold Coast for you.
Our Gold Coast Engagement Rings Exude Quality and Craftsmanship
Every ring in our collection embodies the essence of our commitment to quality and craftsmanship. Our skilled jewellers meticulously shape each piece, ensuring the ring's integrity and beauty are preserved. We use only the finest materials, including 18-carat gold, platinum, and ethically sourced gemstones, ensuring your Gold Coast engagement ring is of the highest calibre.
Customise Your Gold Coast Engagement Rings Today
An engagement ring is a forever decision, and you should love every part of it. Should you have a specific design in mind, our passionate team offers a customisation service. Here, you can work closely with our experienced jewellers to design a truly unique engagement ring in Gold Coast that perfectly embodies your love. From the choice of precious metal to the selection of stunning gemstones, every detail can be tailored to your personal taste.
Engagement Rings Gold Coast - FAQs
Why should I consider purchasing my engagement ring on the Gold Coast from My Jewellery Shop?
At My Jewellery Shop, we offer an exceptional selection of engagement rings. Our team of experts ensures the highest quality of craftsmanship for every piece in our collection. In addition to this, we have a longstanding reputation for customer service and professionalism, making us the ideal choice for purchasing an engagement ring on the Gold Coast.
What types of engagement rings are available at My Jewellery Shop?
We proudly offer a wide variety of engagement rings. Our collection includes classic solitaires, halo settings, vintage-inspired designs, and more. We also provide a range of gemstones, including diamonds, rubies, sapphires, emeralds and lab grown diamond engagement rings all carefully selected for their quality and beauty.
How can you ensure I select the correct size for my engagement rings?
When shopping online, choosing the correct ring size can seem daunting. To assist, we offer a ring sizing guide on our website. If you're shopping in-store, our friendly team is always on hand to help you find the perfect fit.
Do you allow customisation for Gold Coast engagement rings?
Absolutely! We understand that an engagement ring is a very personal piece of jewellery. That's why we offer custom made engagement rings service. You can choose your preferred metal, setting style, and gemstone to create a ring that's uniquely yours. We have our boutique on the Gold Coast you can visit in person for a consultation, or start the process online.
How do I maintain my engagement ring?
Maintaining your engagement ring is crucial to keep it shining bright for years to come. Regular cleaning with a soft cloth and mild detergent can remove any accumulated dirt or oils. However, we recommend bringing your ring to us for professional cleaning and servicing at least once a year.
How can I make my purchase from My Jewellery Shop?
We want your shopping experience to be as convenient as possible. You can browse our collection of womens engagement rings & mens engagement rings and purchase our Gold Coast engagement rings online from the comfort of your home. Alternatively, you're welcome to visit us in-store at our Gold Coast location.
Read Less